Canon EF Lens to RF-mount T CINE Adapter (EOS R)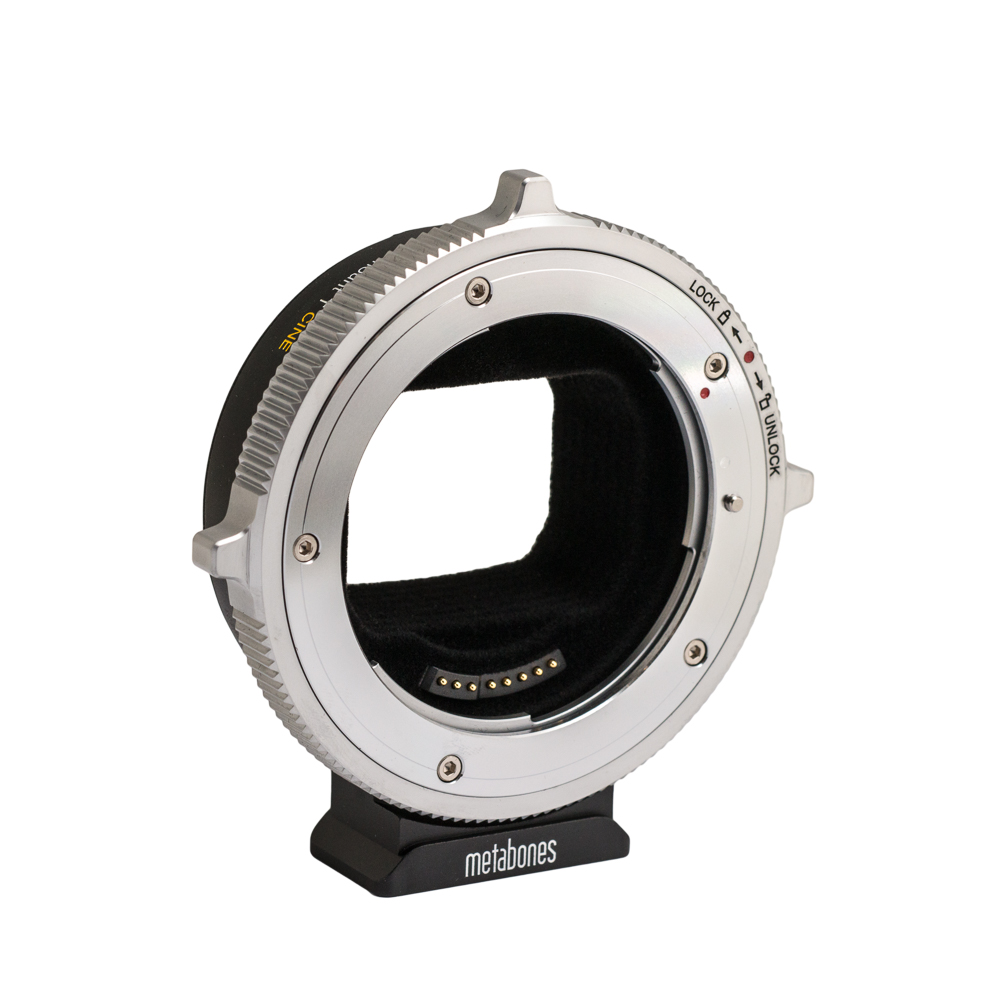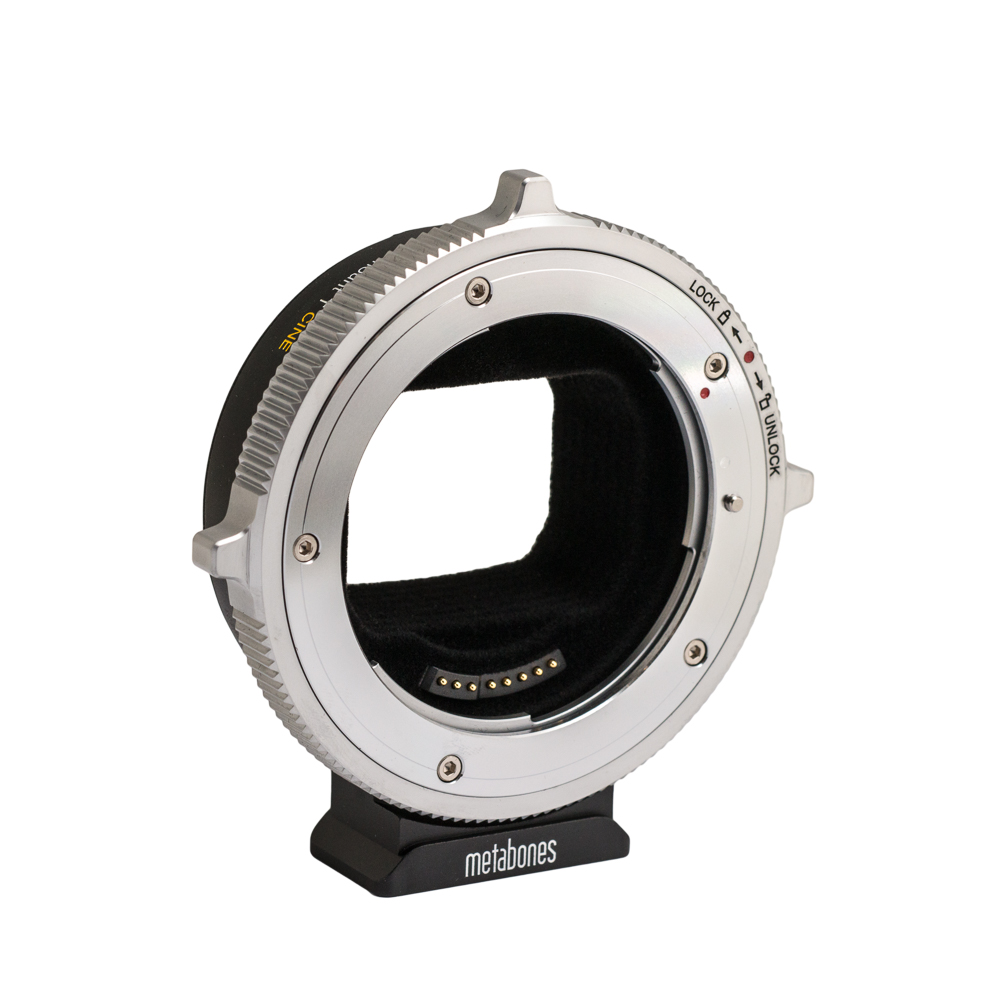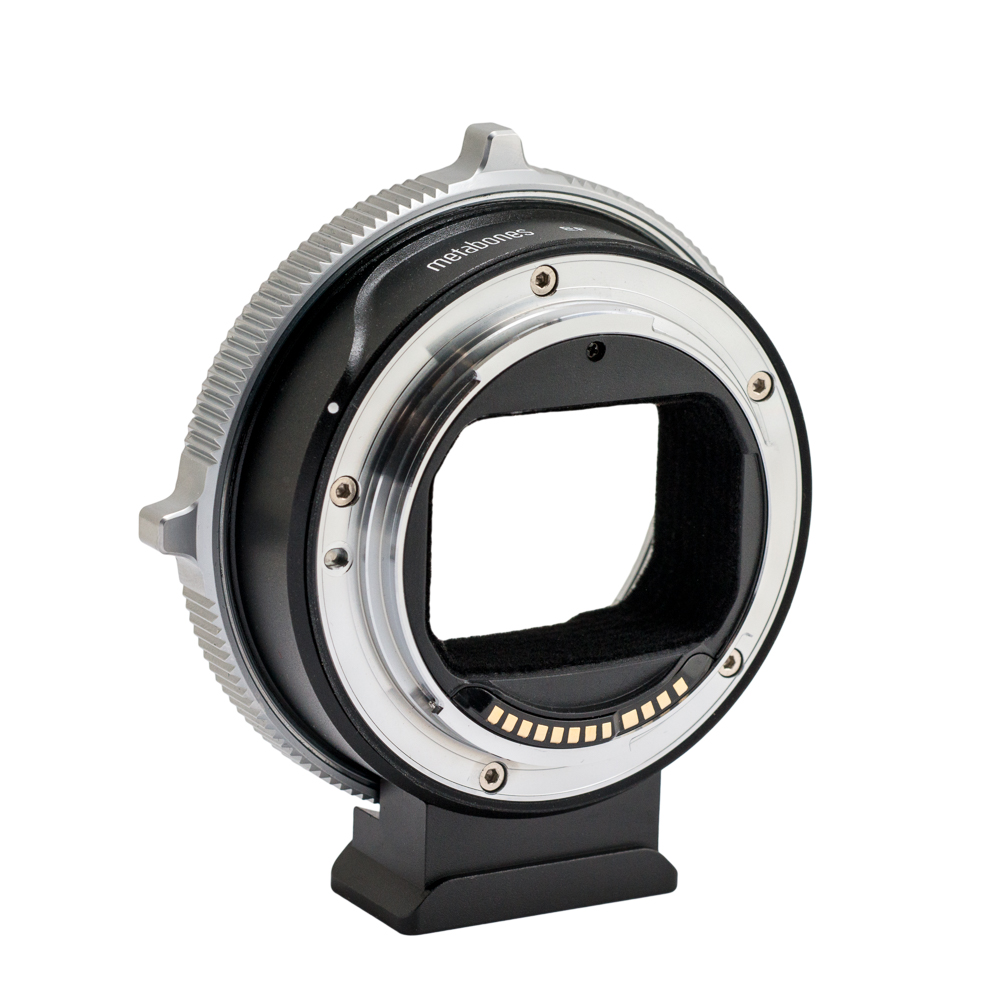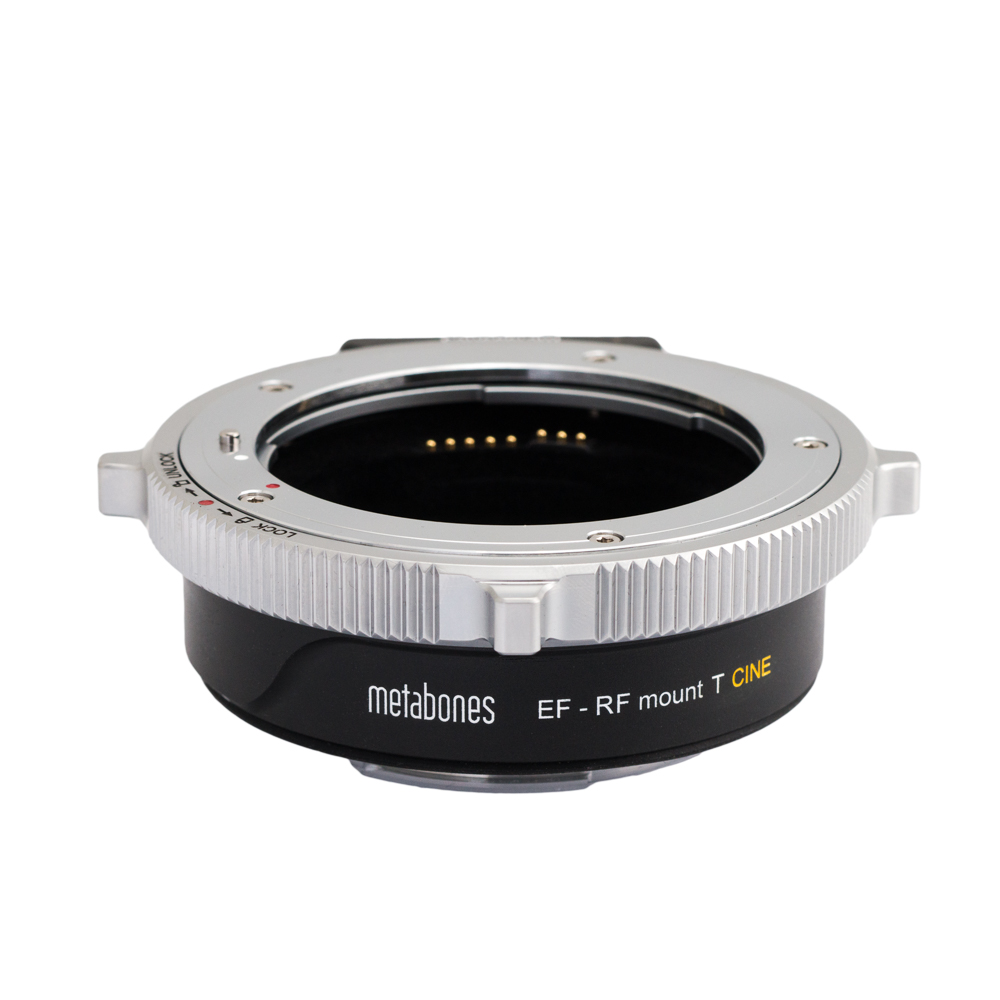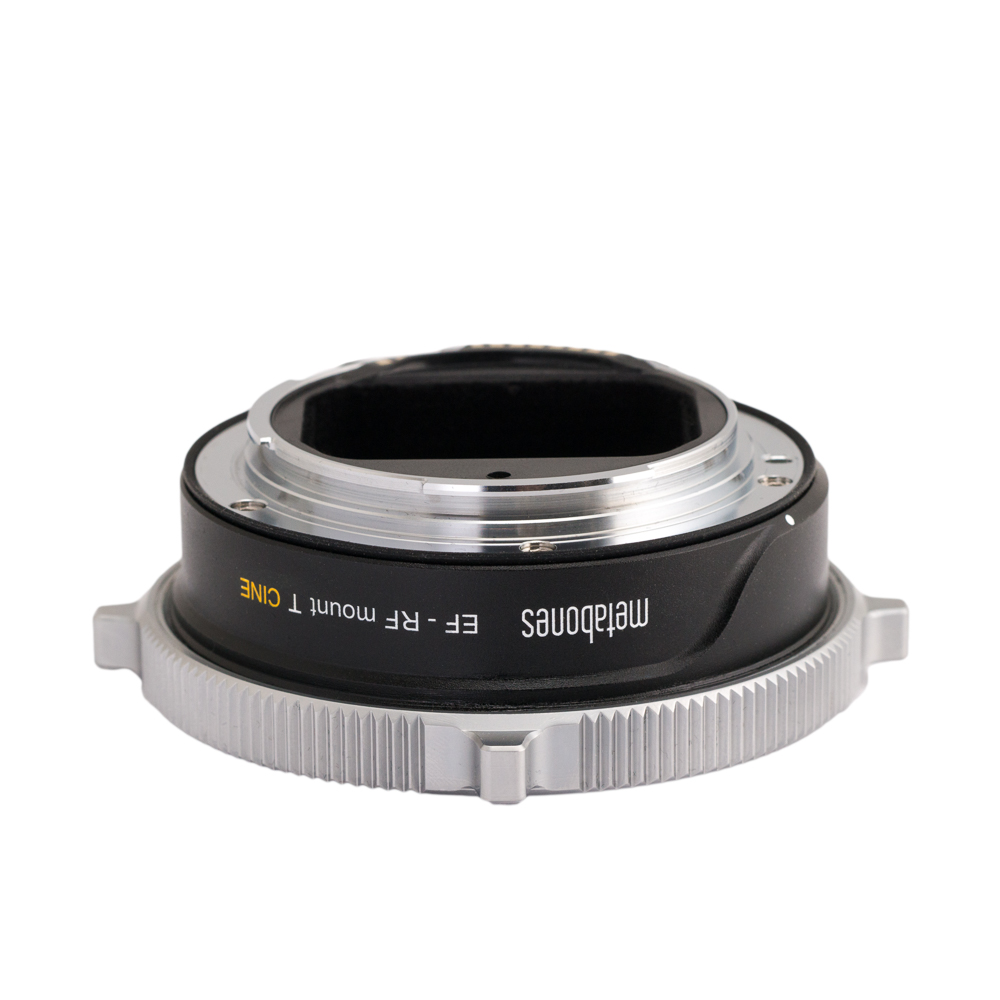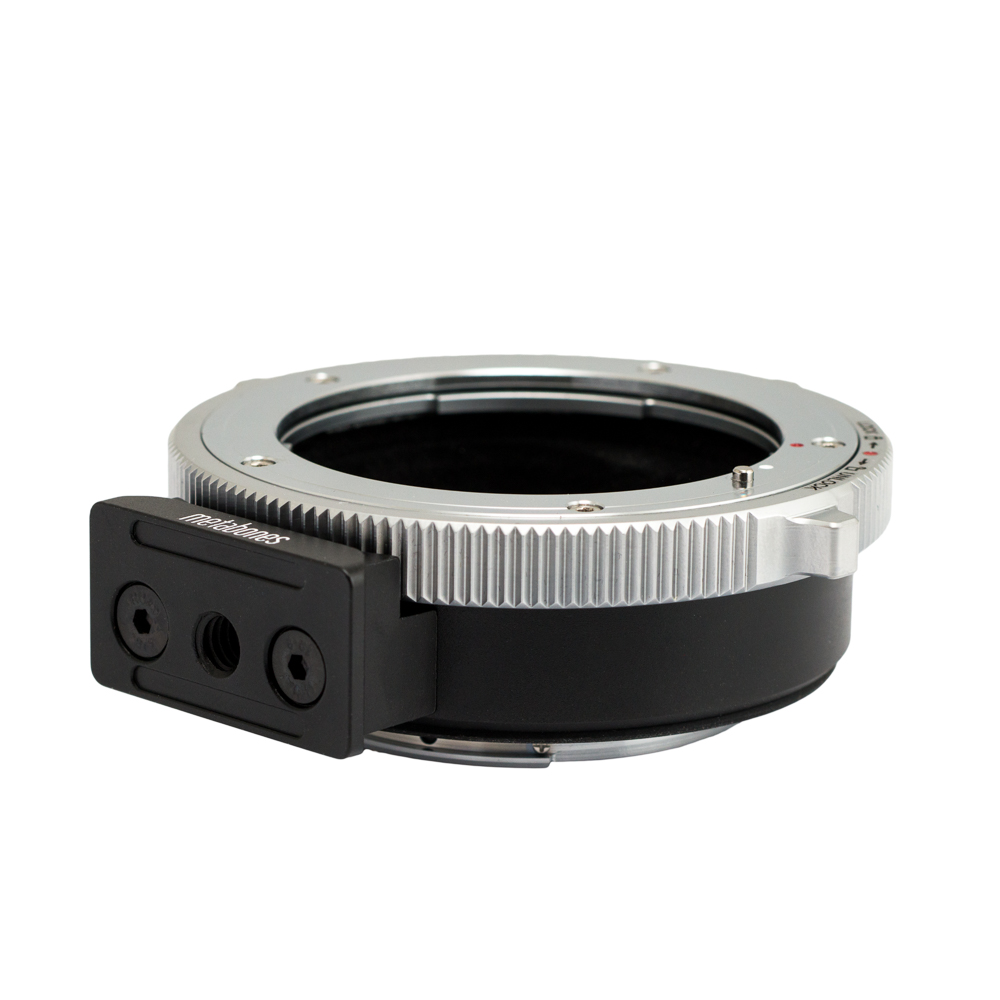 Description

The Metabones EF to RF mount T Adapter is designed to allow a Canon EF or EF-S-mount lens* to be used with a Canon RF-mount camera with full electronic communication.
* Except EF-M lens
Key Features
Electronic control supported: Autofocus, Aperture control, EXIF and Image stabilization (IS) lens support,
Patented positive-lock EF lens mount.
Flocking to reduce internal reflection.
Rubber gasket protects the RF mount connection from dust and moisture.
Aluminum alloy and brass construction with chromium plating.
Satin surface finish.
Detachable Arca-Type tripod foot compatible with Arca Swiss, Markins, and Photo Clam ball heads(clamp directly or attach to the quick-release plate by a 1/4"-20 screw).
Compatibility List
Canon RF camera

:

EOS R, EOS RP, EOS R3, R5, R6, R7, R10, EOS C70

RED Komodo Camera

Canon EF-mount Lens

Canon EFS-mount Lens *

Canon EF-Extender (Teleconverter)

Carl Zeiss EF-mount Lens

Sigma EF-mount Lens

Tamron EF-mount Lens

Tokina EF-mount Lens

Contax N mount lenses modified to Canon EF by Conurus
* Except EF-M lens
Unsupported List
---
Your PayPal receipt is your order confirmation. There is no separate email confirmation until shipment takes place.
Disclaimer: we are NOT licensed, approved or endorsed by Canon.
---
Why Metabones®?
Since its inception, Metabones has been designing and manufacturing lens adapters recognized among professionals and enthusiasts as leaders in design and workmanship.
Contrary to the popular trend of other factories using an aluminum ring painted black on the camera-body-side, we instead take no short-cut but use precision-machined brass with chromium plating on both the camera-body and the lens sides of our adapters, in order to ensure smooth mounting, great appearance, and durability. The lens side of the adapter features a strong leaf-spring structure, strengthening the adapter-lens connection and ensuring tightness of the lens in order to reduce wear and prevent focus errors and optical alignment issues from appearing.
Metabones uses matte-black treatment to keep internal reflection to a minimum in order to maintain the maximum optical quality possible with the lens.
All Metabones Adapters follow this tradition of uncompromising precision, robust build quality and outstanding finish. Our new Smart AdapterTM series of products add industry-leading electronic interfacing technology from Canada, with true electronic control of the lens' aperture directly from the camera body.
Features
Both camera-side and lens-side of the adapter are made of brass, precision-machined and plated with chromium.
Satin surface finish - just like your OEM lens and camera mounts.
Precise fit and solid connection - lens has no play, gap or wiggling when mounted on adapter and no adjustments are required to fit your lens.
Designed to reach infinity focus while maintaining the correct registration distance required to maintain optical quality of CRC lenses or lenses with floating elements.
Our Smart AdapterTM series adapters have the following additional features
True electronic integration of aperture diaphragm - let camera automatically choose aperture in P or S exposure modes, or dial in yourself on the camera body in A or M modes.
EXIF data such as lens identification, focal length and aperture.