Mounted between a mirrorless camera and a SLR lens, Speed Booster® increases maximum aperture (hence its name), increases MTF and makes lens wider. Optics designed by Caldwell Photographic in the USA (patent pending).
Sony NEX Speed Booster® Adapters are NOT fully compatible with full-frame Sony A7 or A9 series. When Speed Booster® is used with Sony A7 or A9 series, the camera is required to be used in "APS-C Size Capture" mode.
Metabones® celebrates Speed Booster®'s 10th anniversary from January 14, 2023, with a 20% discount on all Speed Boosters, limited to the first 500 units only.
<<First <Prev 1 2 3 Next> Last>>
Sort by: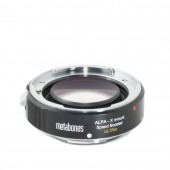 ALPA Lens to Fuji X Speed Booster ULTRA 0.71x
---
Sales Price: $399.20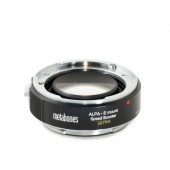 ALPA Lens to Sony E-mount Speed Booster ULTRA 0.71x
---
Sales Price: $399.20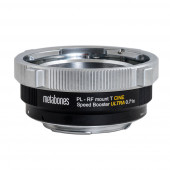 ARRI PL Lens to Canon RF-mount T CINE Speed Booster® ULTRA 0.71x (EOS R)
---
Sales Price: $575.20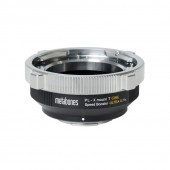 ARRI PL Lens to Fuji X mount T CINE Speed Booster® ULTRA 0.71x
---
Sales Price: $575.20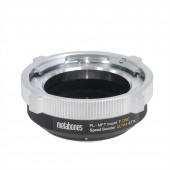 ARRI PL Lens to Micro Four Thirds T CINE Speed Booster® ULTRA 0.71x
---
Sales Price: $575.20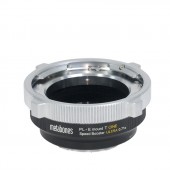 ARRI PL Lens to Sony E-mount T CINE Speed Booster ULTRA 0.71x
---
Sales Price: $575.20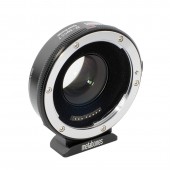 Canon EF Lens to BMCC T Speed Booster 0.64x
---
Sales Price: $527.20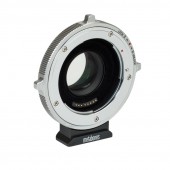 Canon EF Lens to BMPCC4K T CINE Speed Booster® ULTRA 0.71x
---
Sales Price: $559.20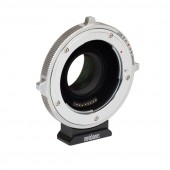 Canon EF Lens to BMPCC4K T CINE Speed Booster® XL 0.64x
---
Sales Price: $559.20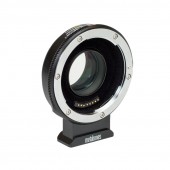 Canon EF Lens to BMPCC4K T Speed Booster® ULTRA 0.71x
---
Sales Price: $519.20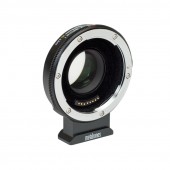 Canon EF Lens to BMPCC4K T Speed Booster® XL 0.64x
---
Sales Price: $519.20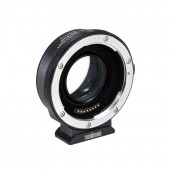 Canon EF Lens to EFM Mount T Speed Booster ULTRA 0.71x (EOS M)
---
Sales Price: $383.20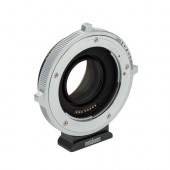 Canon EF Lens to Fuji X mount T CINE Speed Booster® ULTRA 0.71x
---
Sales Price: $559.20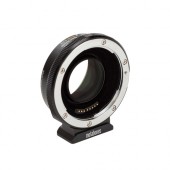 Canon EF Lens to Fuji X mount T Speed Booster® ULTRA 0.71x
---
Sales Price: $519.20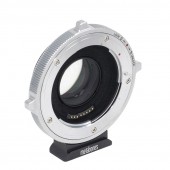 Canon EF Lens to Micro Four Thirds T CINE Speed Booster ULTRA 0.71x
---
Sales Price: $559.20